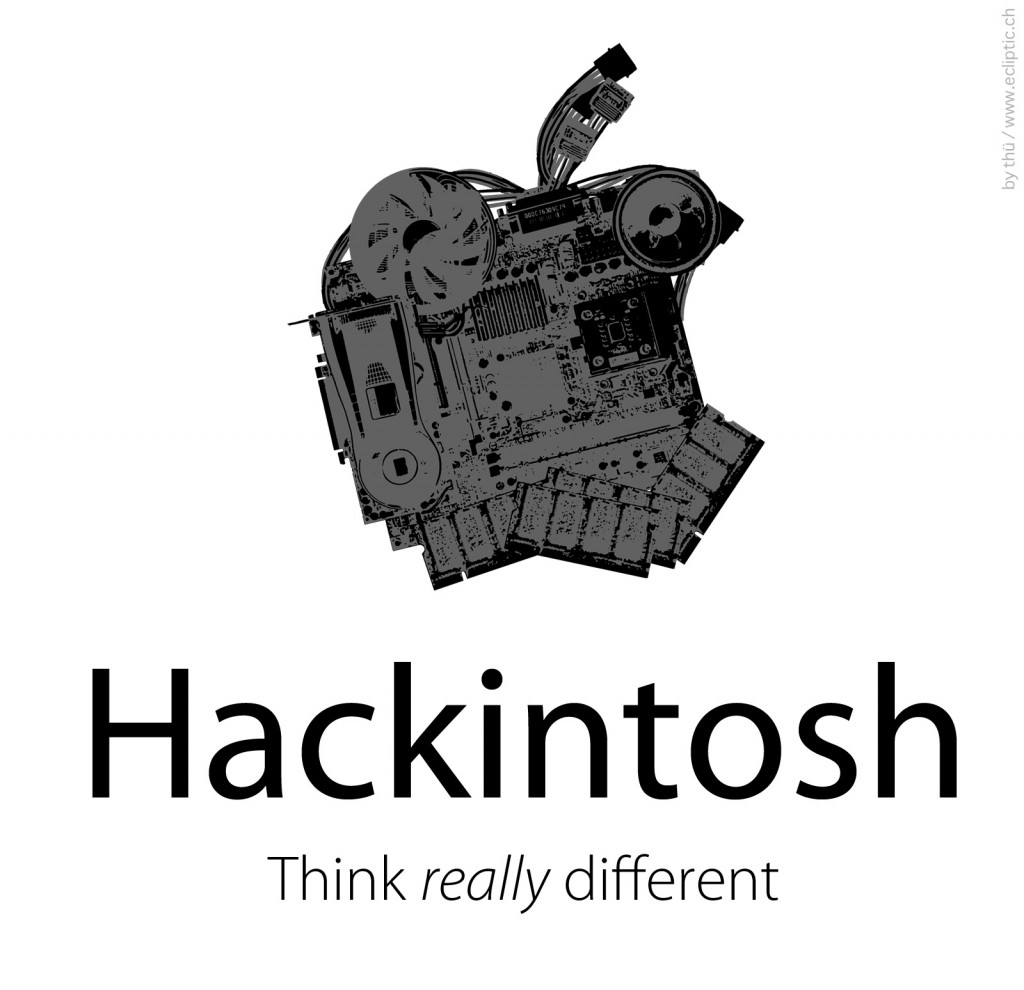 A quick post that summarises my current Hackintosh rig as of October 2014. The following details my second Hackintosh, it's the first build where I purposely selected all components for maximum compatibly with OS X. The first rig I ran to test the waters of running a Hackintosh was an old ASUS T2-PH1 hacked together with way too many kexts to keep count. It served well for its purpose at the time, but after a couple years I decided upgrade to something better. Note: this rig was first built back in January 2011 so it's running a first gen Intel i7 which is pretty old nowadays, I should of really wrote this post a few years back. However some people are still running the old X58 series today so it should still have some relevance.
Rig details
Gigabyte GA-X58A-UD3R Rev 2.0 (BIOS ver FA)
Intel i7-930 2.80 GHz (overclocked to 2.93 GHz)
Corsair 6GB (3 x 2 GB) 1600 MHz XMS3 DDR3
EVGA GeForce GTX 660 Superclocked 2048 MB GDDR5
Samsung 840 EVO 120 GB 2.5″ SSD (MZ-7TE120BW)
WD Red 3TB 3.5″ HDD (WD30EFRX)
Corsair A50 1366 performance CPU cooler
Antec TruePower 650W modular PSU
Sony Optiarc DVD RW AD-7260S
ATAPI iHAS124 B (w/ custom FW for burning Xbox backups)
Display 1: Samsung SyncMaster T240HD (1920 x 1200)
Display 2: Samsung SyncMaster 2232BW (1680 x 1050)
ASUS USB-N13 300 Mbps WIFI dongle
Belkin F8T016cw Bluetooth adapter (HID proxy)
Apple wireless keyboard and Apple mighty mouse
Logitech C310 HD webcam
Upgrades
I've ran the X58A-UD3R for over 3 years now with no issues, so at this point in time I have no need to replace the motherboard. Same goes for the CPU. The RAM I intend to max out to 24 GB (4 x 6 GB) at some point in the future as 6 GB is low even by todays standards for a workstation. The GTX 660 was dropped in about a year ago to replace an ageing 7950 GT 512 MB. Both of the hard drives are relativity new, the SSD is used for the system boot and the WD Red is used for document storage. The system is dual booted with a Windows 7 install which is stored on an additional hard drive.
It took me a while to find a reliable bluetooth adapter that was HID proxy compatible, meaning that I could use the wireless keyboard and mouse when interacting with the BIOS. Luckily I stumbled across the Belkin F8T016cw after a few failed attempts. Same goes for the wifi adapter, the ASUS USB-N13 is a solid piece of kit for the price you pay (not much).
From OS X 10.6 to 10.10
The system was first built to accommodate OS X 10.6 Snow Leopard, and 4 years later it is still fighting on strong with most recently having OS X 10.10 Yosemite installed. Considering the system was first built when I was at uni (thank you student loan), it has held up very well over the years. The main two benefits being; the reduced upfront cost of the components compared to a genuine Mac, and the added future proofing gained by using commercially available off the shelf components (non-Apple hardware).
Make your own
I'd recommend to anyone who wants to use OS X as their main OS to have a go at building a Hackintosh. It's no where as difficult as it used to be getting a stable build working, there are countless forum threads and YouTube videos detailing successful build combinations like mine above. Not only is it a great learning experience to build your own computer, most importantly you also save ALOT of pennies!
To give you a kick start, Tonymacx86.com is a great resource for building your first Hackintosh, with new detailed and up to date build guides released monthly. Link here