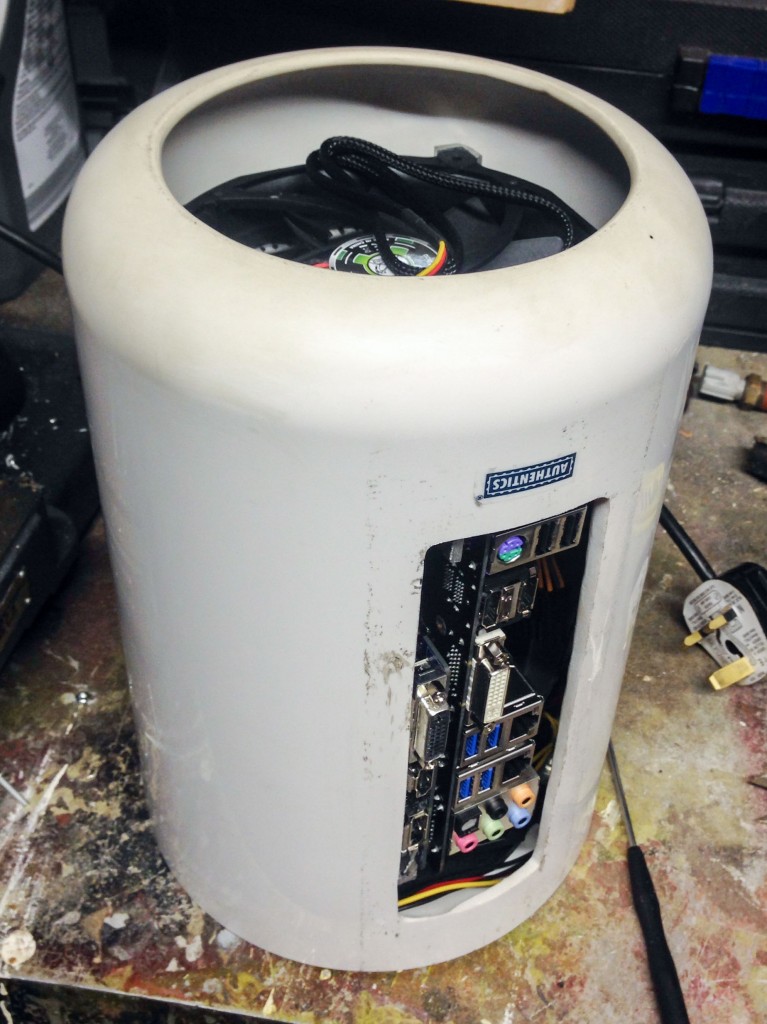 The other day it clicked that I hadn't posted any updates regarding my Hack Pro (Late 2013) Hackintosh build since my last post way back in January.
2014 has been a crazy busy year for me so I've struggled to find the time to work on 'The Bin' as I like to call it. It hasn't helped that roughly for the past 6 months the bin has left in the workshop back at my family home, with me stuck in London with no workshop. So work towards the project has been very hit and miss, with me only able to work on it when I found myself back home for an unexpected weekend visit.
That said, I would like to share with you my progress so far on the build. With project being away from me for most of the time, I have had a lot of time to think the design over. Initially my time was
This post is one big post that should of been many smaller posts, so be prepared for one long post with lots of build photos. I'll do my best to post the build details in chronological order, solely relying on the photos date metadata to guide me.
The build so far
It's been a challenge to find components that will deliver good overall computing performance, that are reasonably priced within the chosen budget, and most importantly will conform to the space restrictions of fitting comfortably in the small bin.