A work colleague shared with me a link that he found on Tonymac86 (Hackintosh Forums) where some clever guy had found a bin that was of similar shape and size to the new Late 2013 Mac Pro, and had thrown a mini-ITX board inside combined with an i3 CPU…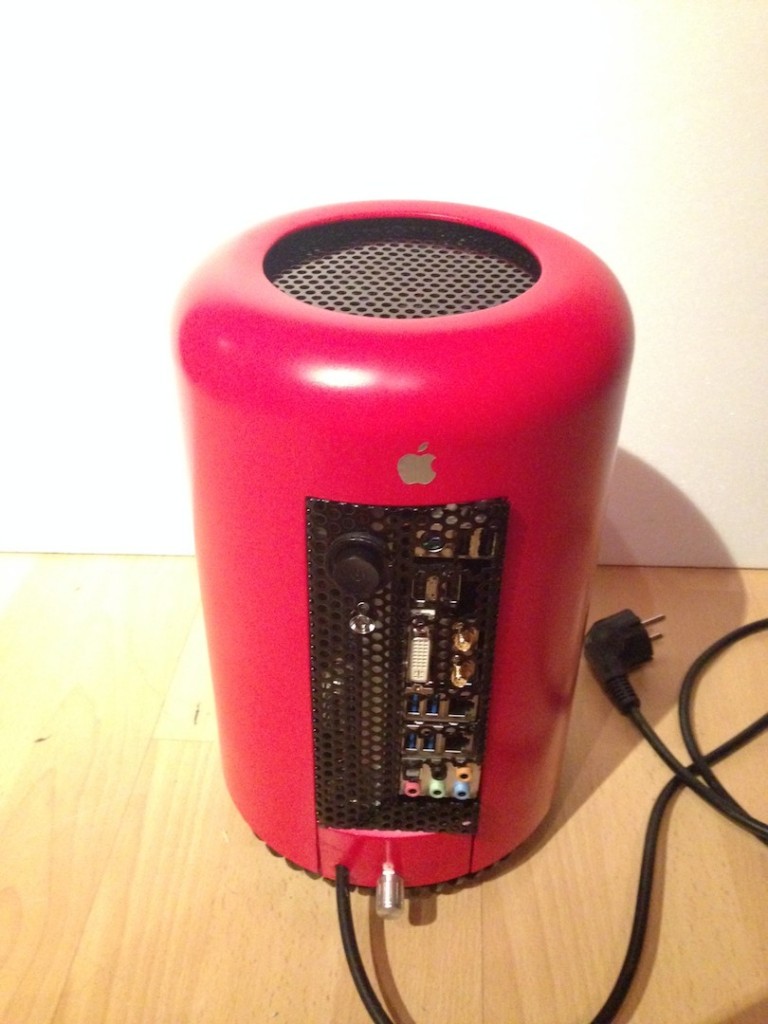 From undertaking all the project and design work on my car last year, I know the key for success in a design and build project such as this is PLAN, PLAN and MORE PLANNING!!!..
Pick up a pencil first, before you reach for the saw
You need to start drawing/thinking/working out how you are going to do things from the moment you make that mental commitment to undergo the task. Until you have a clear enough picture within your head about how things are going to fit together, you don't even touch the toolbox.
That is exactly what I will be doing. Nothing will be ordered for this build until the plans are in good shape.